DNA loves... Tiffany Bouelle
---
Franco-Japanese painter and visual artist, Tiffany exhibited, in January 2018, her first series of drawings "Mauvais Rêves" at the Tokonoma gallery in the village of Saint Paul. His painting is undergoing a profound renewal, the repertoire of his geometric shapes is enriched under the influence of his travels, opening the doors to him in 2019 for his first solo exhibition, "Hajimari" ("The Beginning"), in the Marais .
Tiffany's palette is continually expanding with combinations of vivid, strongly contrasting shapes and colors and giving way to new techniques such as layering. A bright and colorful work hides another with brown and earthy shapes. Wishing to go beyond the simple frame of the canvas, she applies her experiences to other media such as tapestry, household objects, architecture and fashion.
From the reflections on the water of Lake Como to the worn walls of Hyderabad, it is in simplicity, melancholy and asymmetry that the artist flourishes and seeks his own definition of beauty. Questioning the states of consciousness engendered by our society, the artist explores memory problems, shocks and the impact of social networks on women.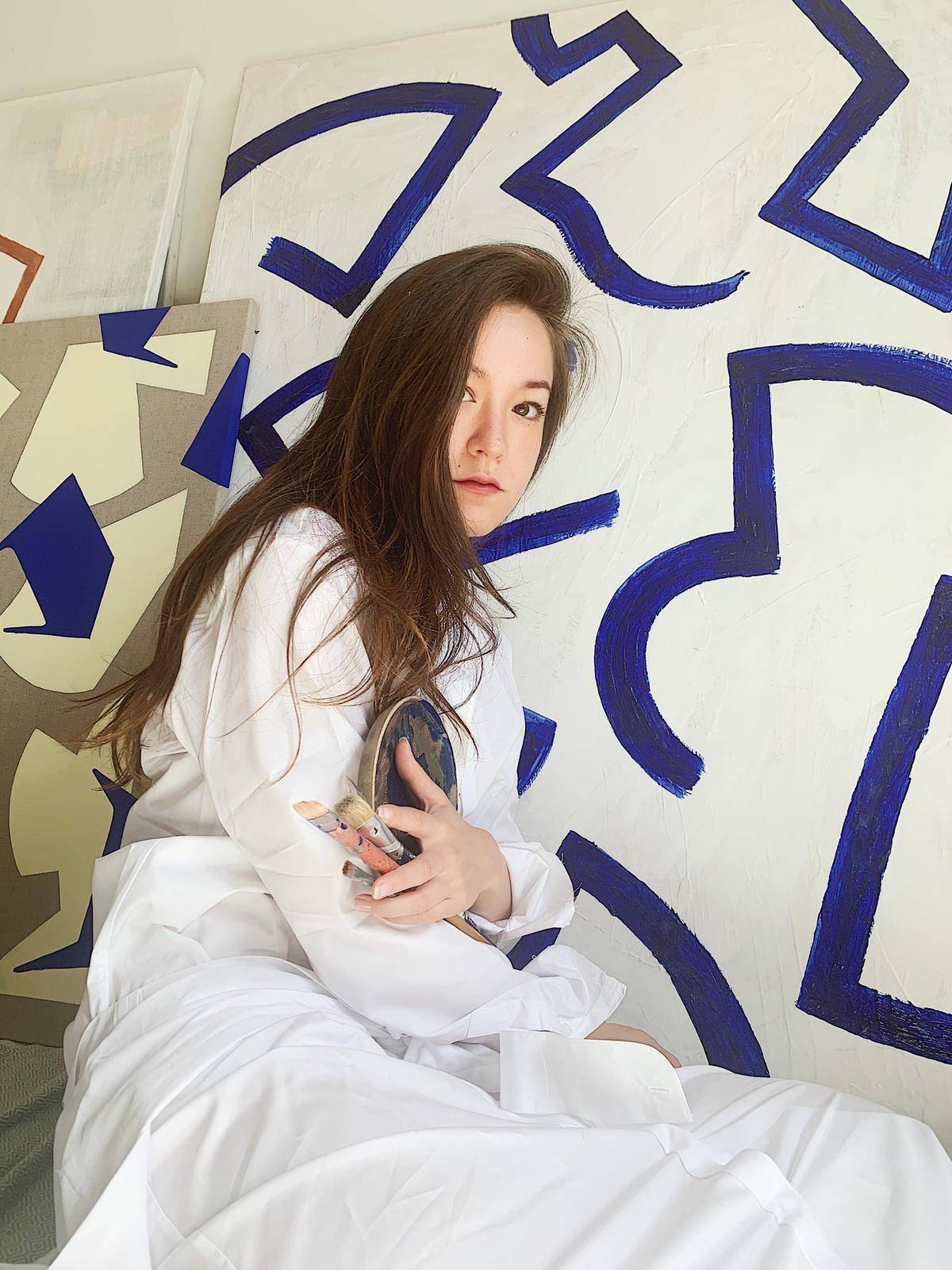 ---
---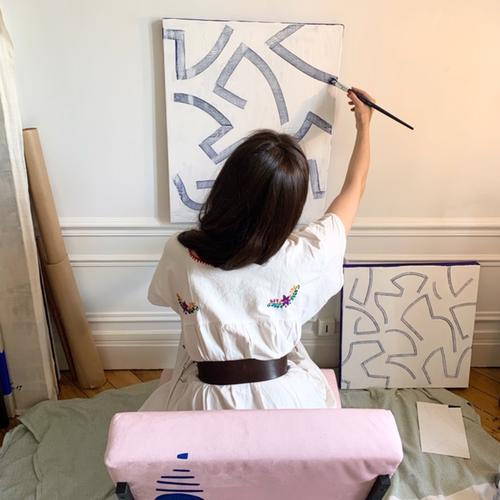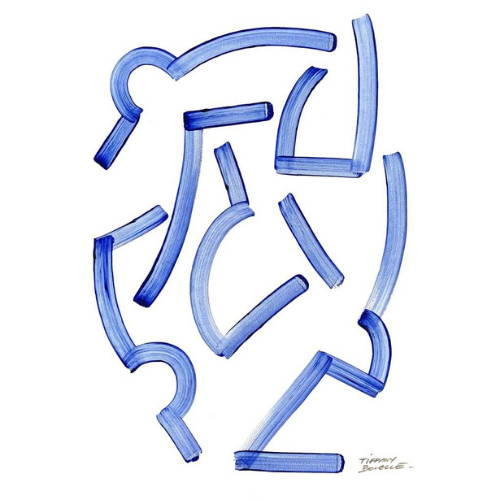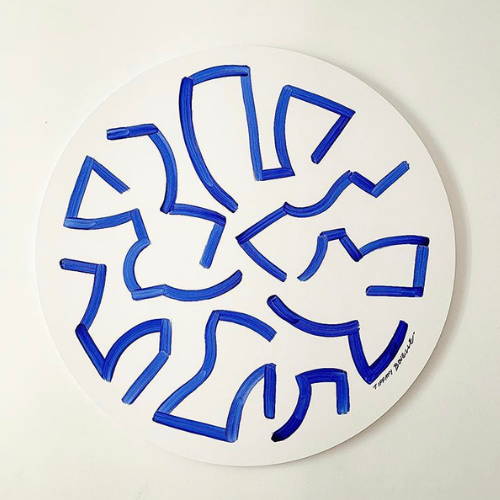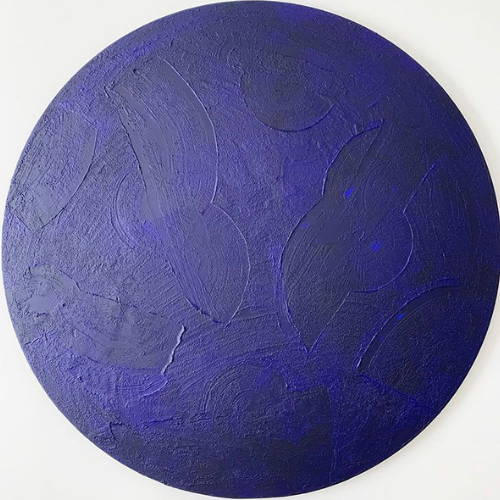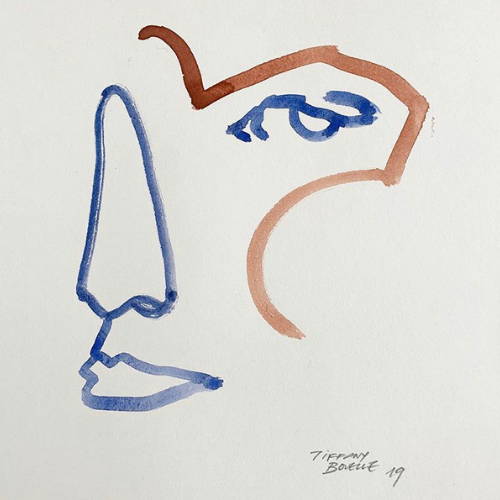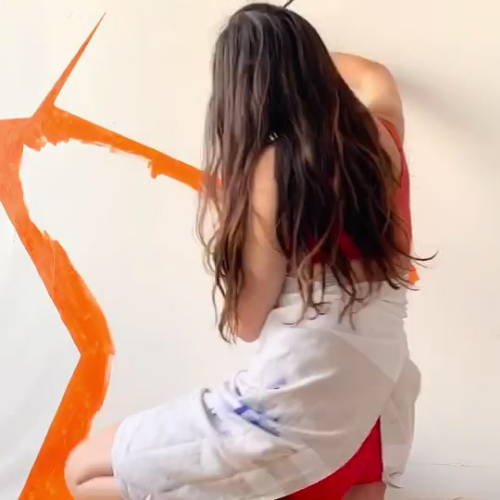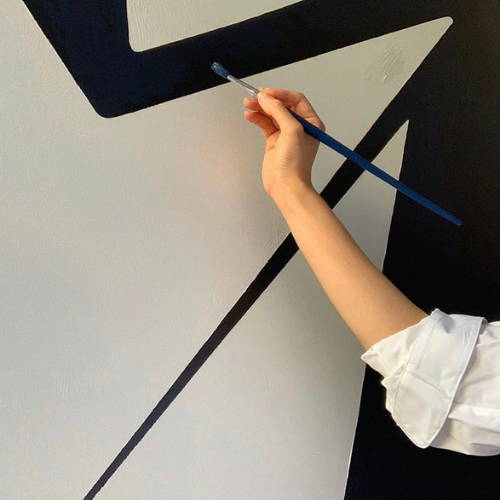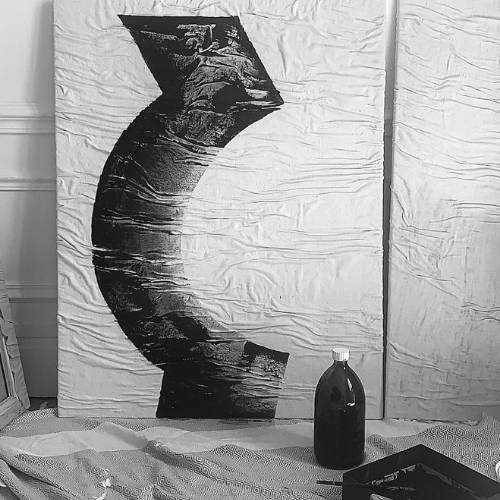 ---
---